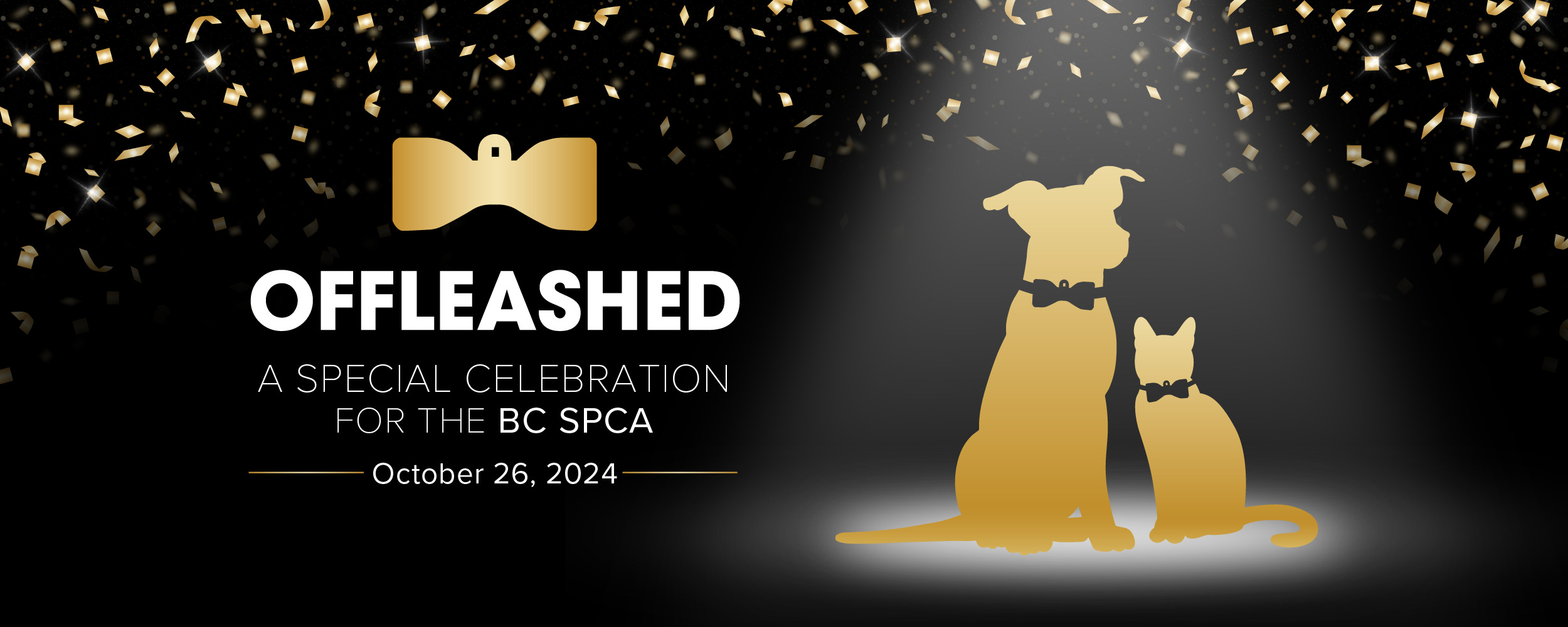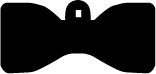 The Celebration
Offleashed is Vancouver's biggest event celebrating animals and we have big plans in store for Offleashed's Tenth Anniversary.

The BC SPCA saves lives and you can too, by being part of this special evening.
TICKETS

We'd love to see you at our 2024 event, tickets will go on sale in Spring.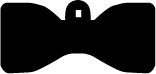 OFFLEASHED HIGHLIGHTS
Offleashed 2023 was wildly successful with families, foundations and companies coming together to raise more than $835,000 for the animals.
Here's a look at the fun from our 2022 event: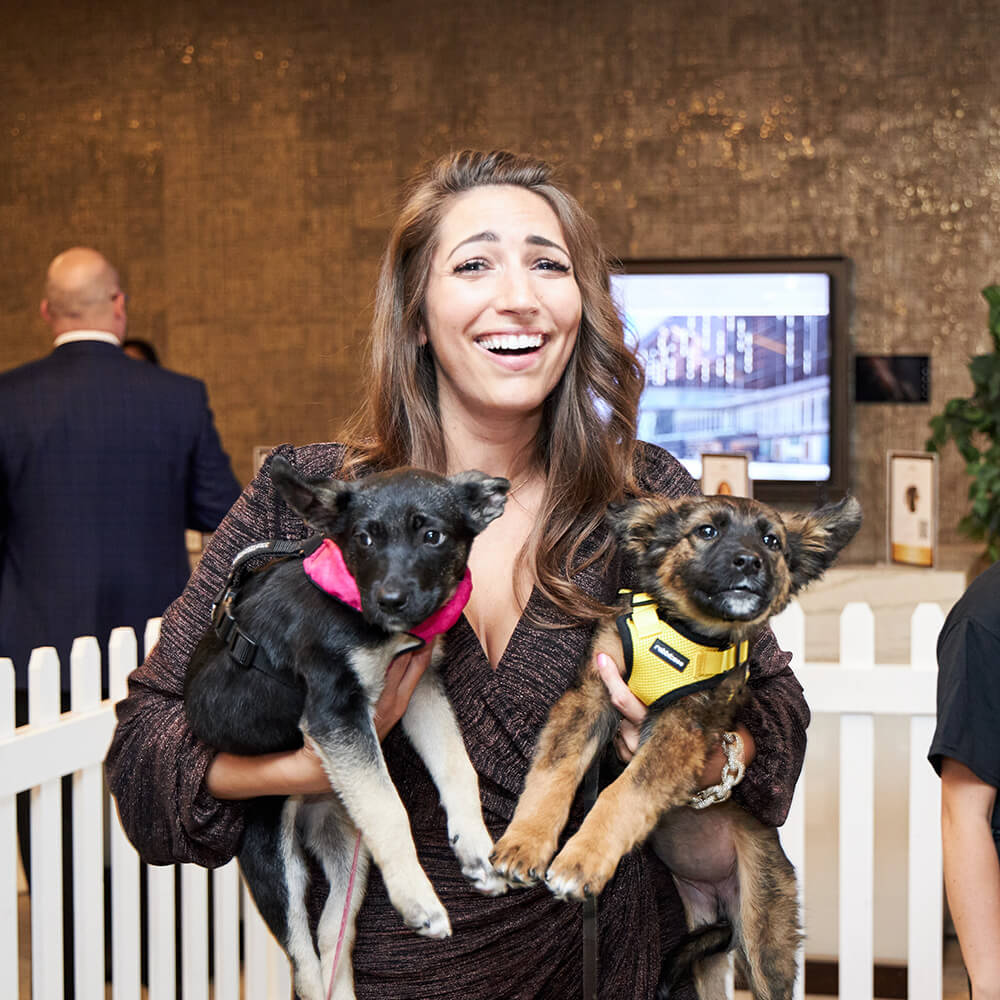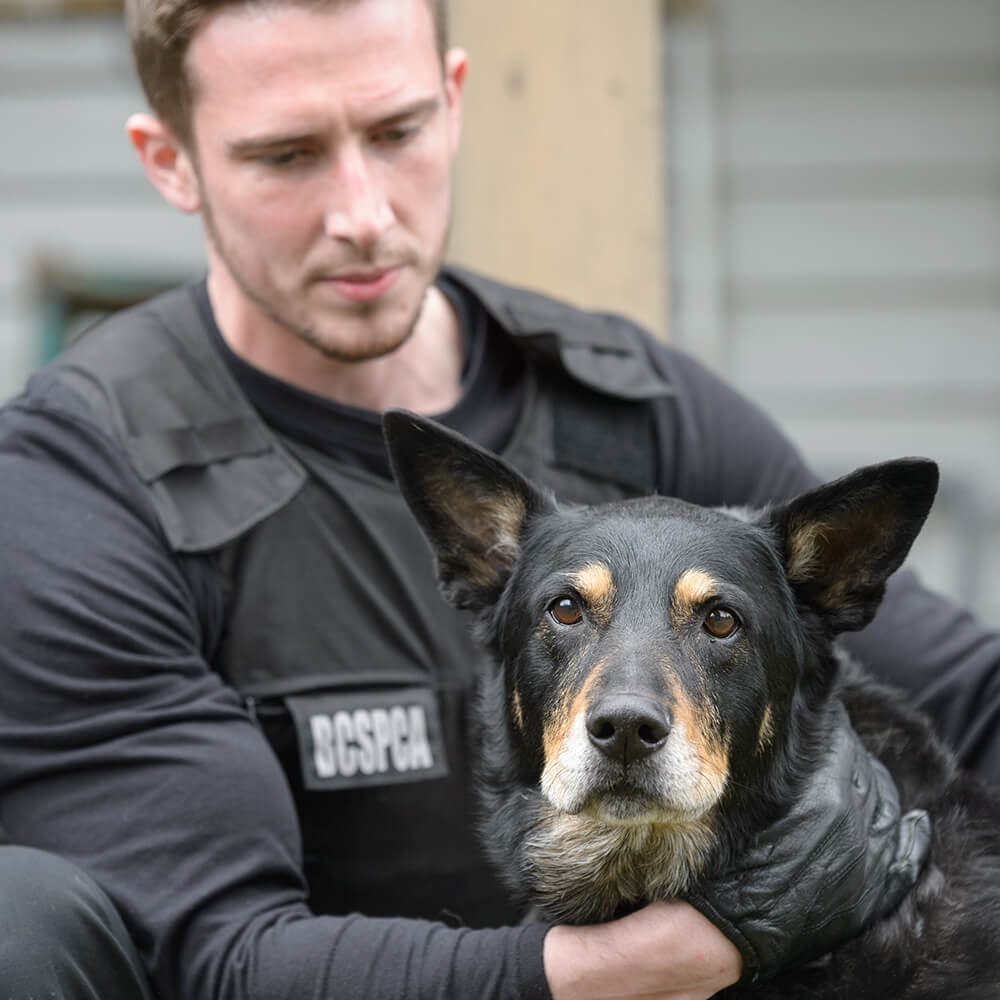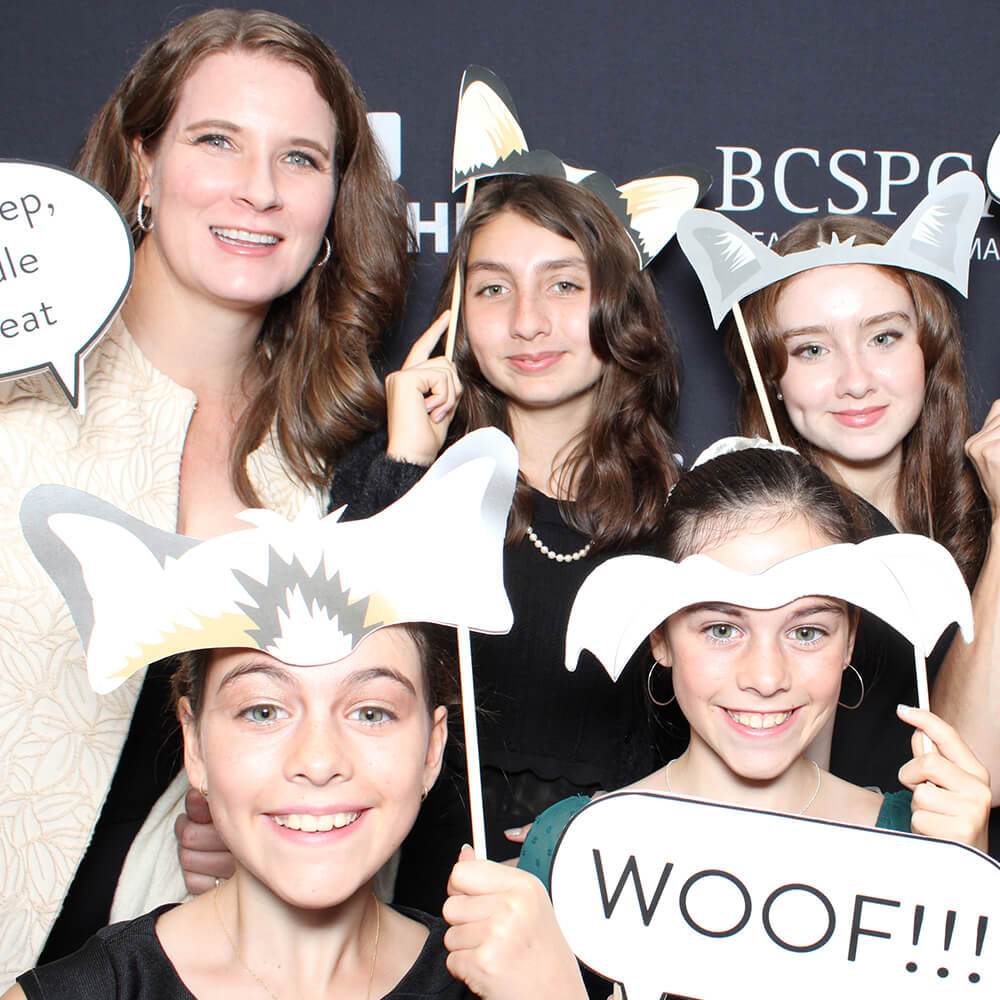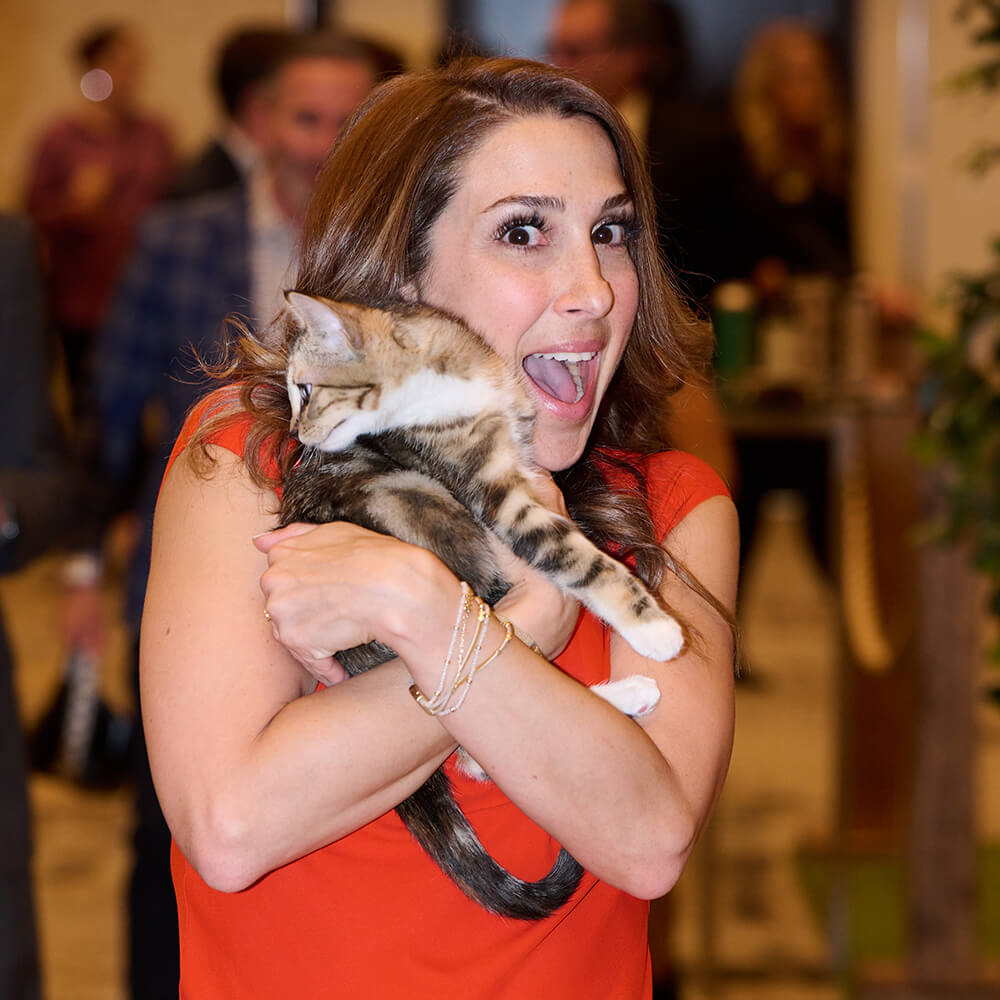 YOUR HOSTS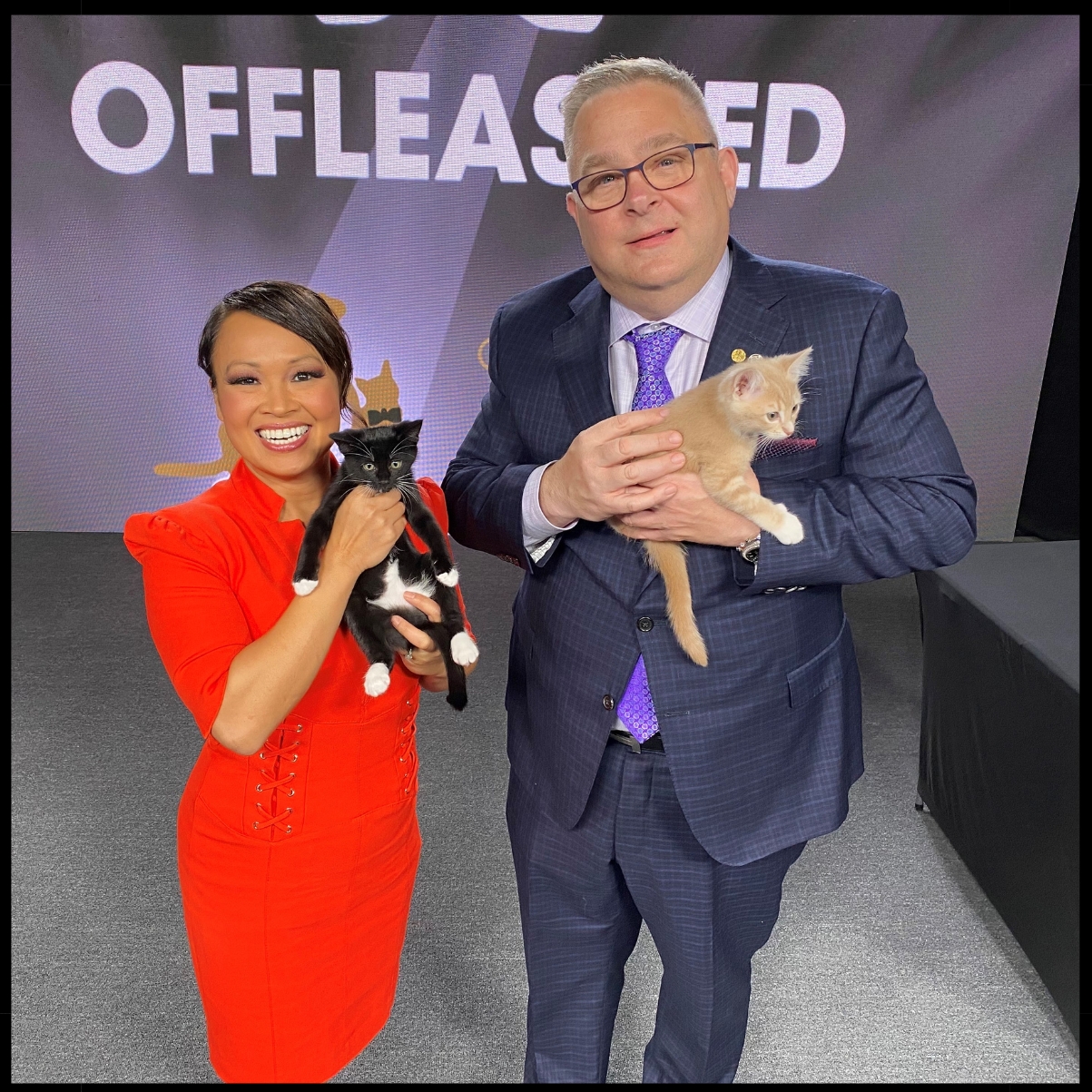 Ann Luu
Ann is one of Vancouver's most well recognized animal lovers bringing us the weather on CTV every weekday. She's a fixture on the Offleashed stage and has co-emceed this event with Howard since 2016.
Howard Blank
Howard's heart is as big as his efforts to support charities he is passionate about. And boy, Howard loves animals! He's an entertainment fixture in Vancouver and has co-emceed Offleashed with Ann since 2016.
OFFLEASHED CHAIR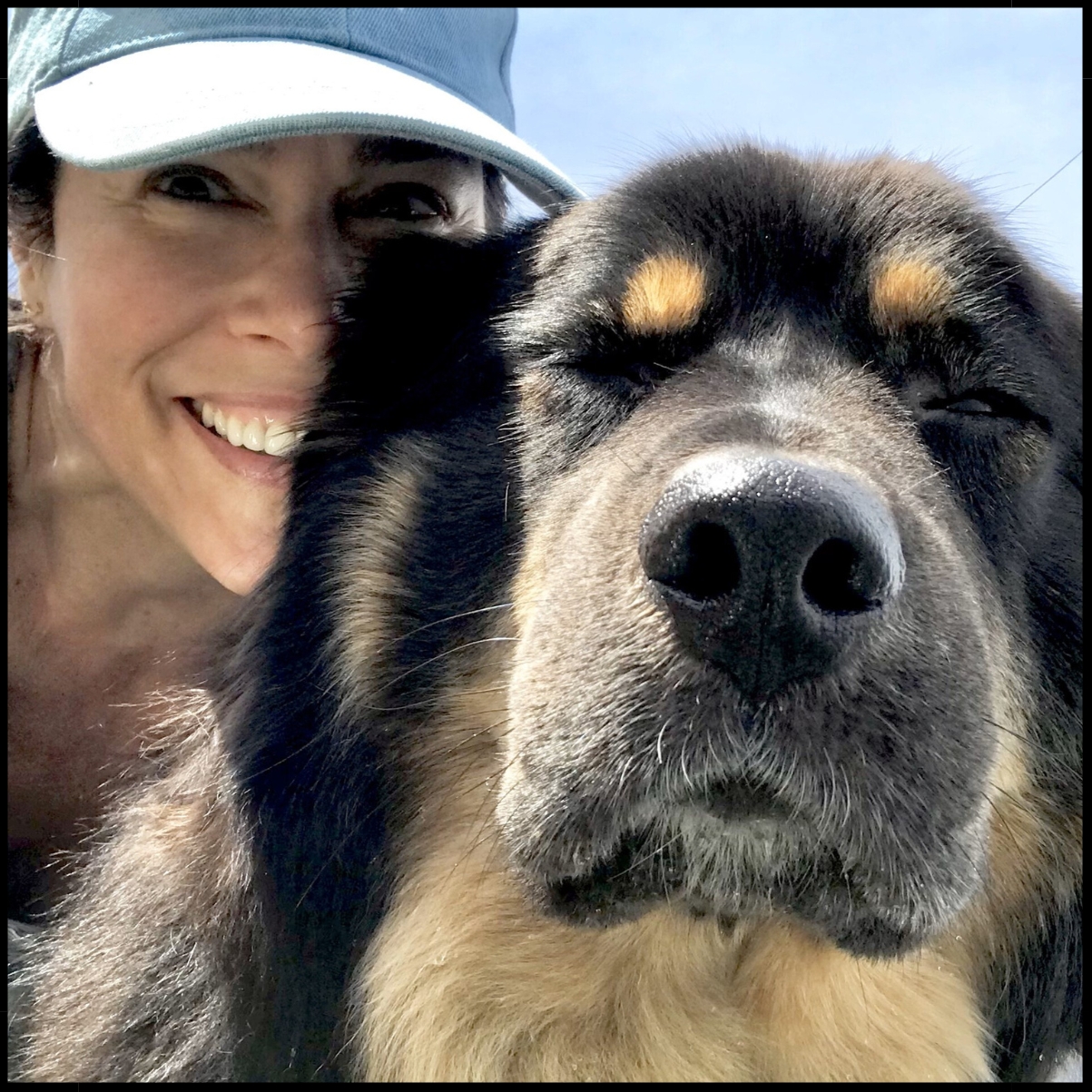 Tracey Wade
Having joined friend Wayne Deans to bring Offleashed to life a decade ago, Tracey is still at it, aiming to change and save as many lives as possible through education and community.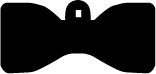 Your Impact
Animals and their people across our province need the BC SPCA's help every day and over the last few years, demand has skyrocketed. Floods, heat domes, Covid, wildfires, financial insecurity – the reasons for need keep increasing. But the BC SPCA is a constant community presence, providing vulnerable animals and their guardians with critical support such as pet food banks and vet services, emergency boarding assistance, and by serving as a vital resource across the province.
Your generosity changes thousands of animals' lives. Did you know the BC SPCA is helping almost 120,000 animals a year in B.C.? YOU make this happen. The millions of dollars raised through Offleashed powers the BC SPCA's essential programs: sheltering and adoptions, pet food bank and outreach services, veterinary care, wildlife rehabilitation, and summer camps and school programs for kids, to name just a few.
Your support helps animals like Redd, Buddy and Rascal. They were abandoned on a logging road a few hours from Kamloops, but found by a caring human who took them to a safe place – the BC SPCA. They joined us in the Cuddle Lounge at Offleashed 2022, reminded us all about how important BC SPCA work is, shared some sloppy kisses and cuddles, and then a few days later were placed with their loving new families.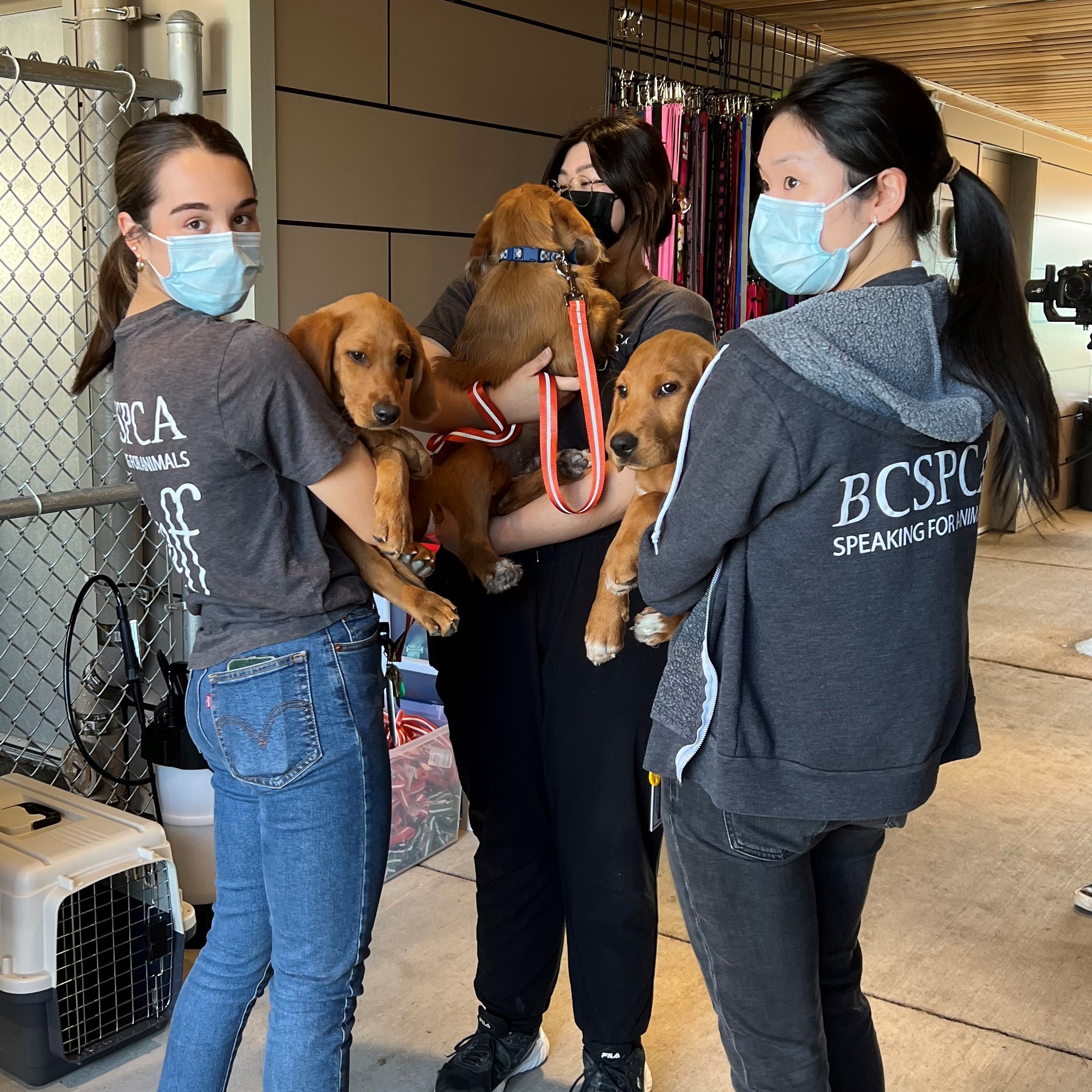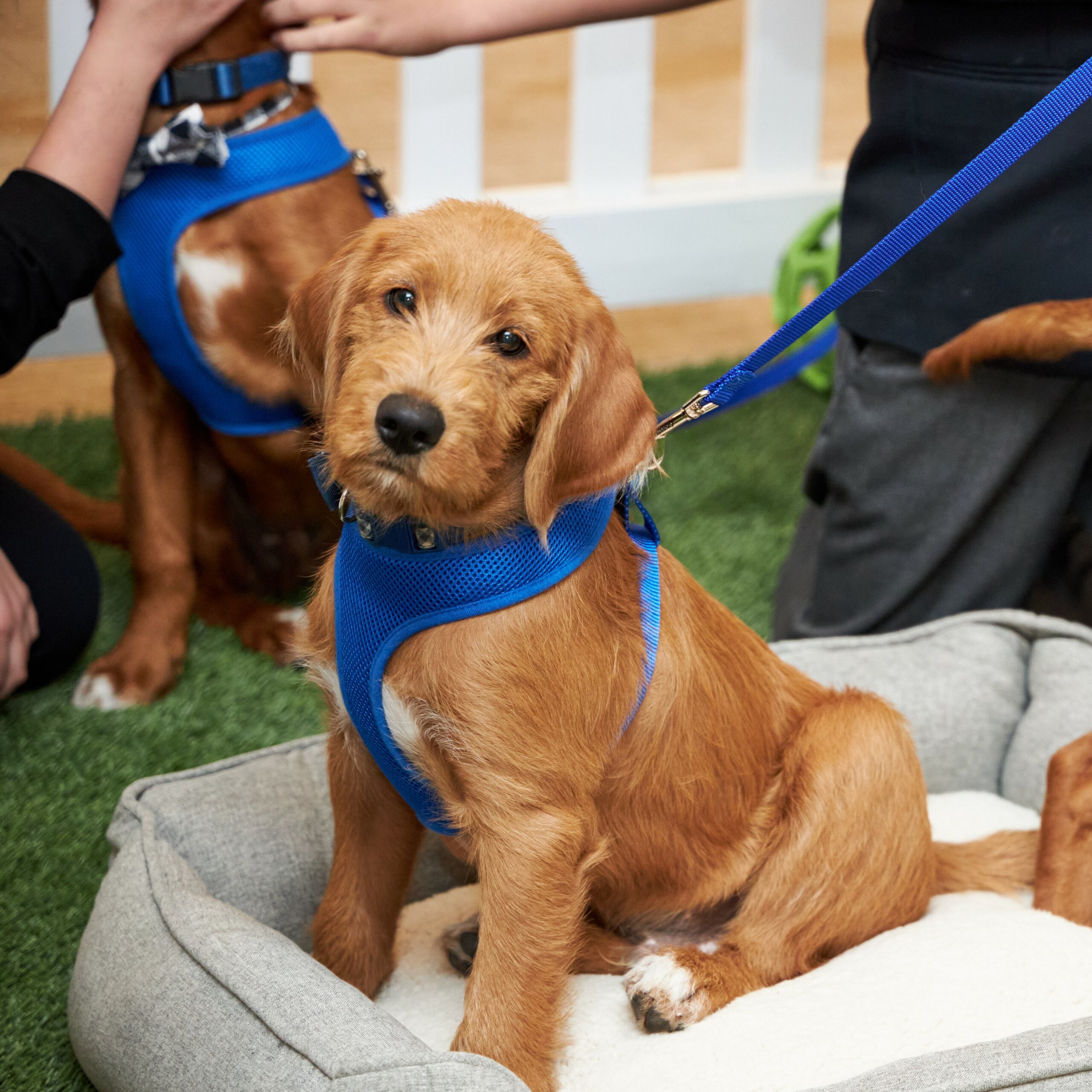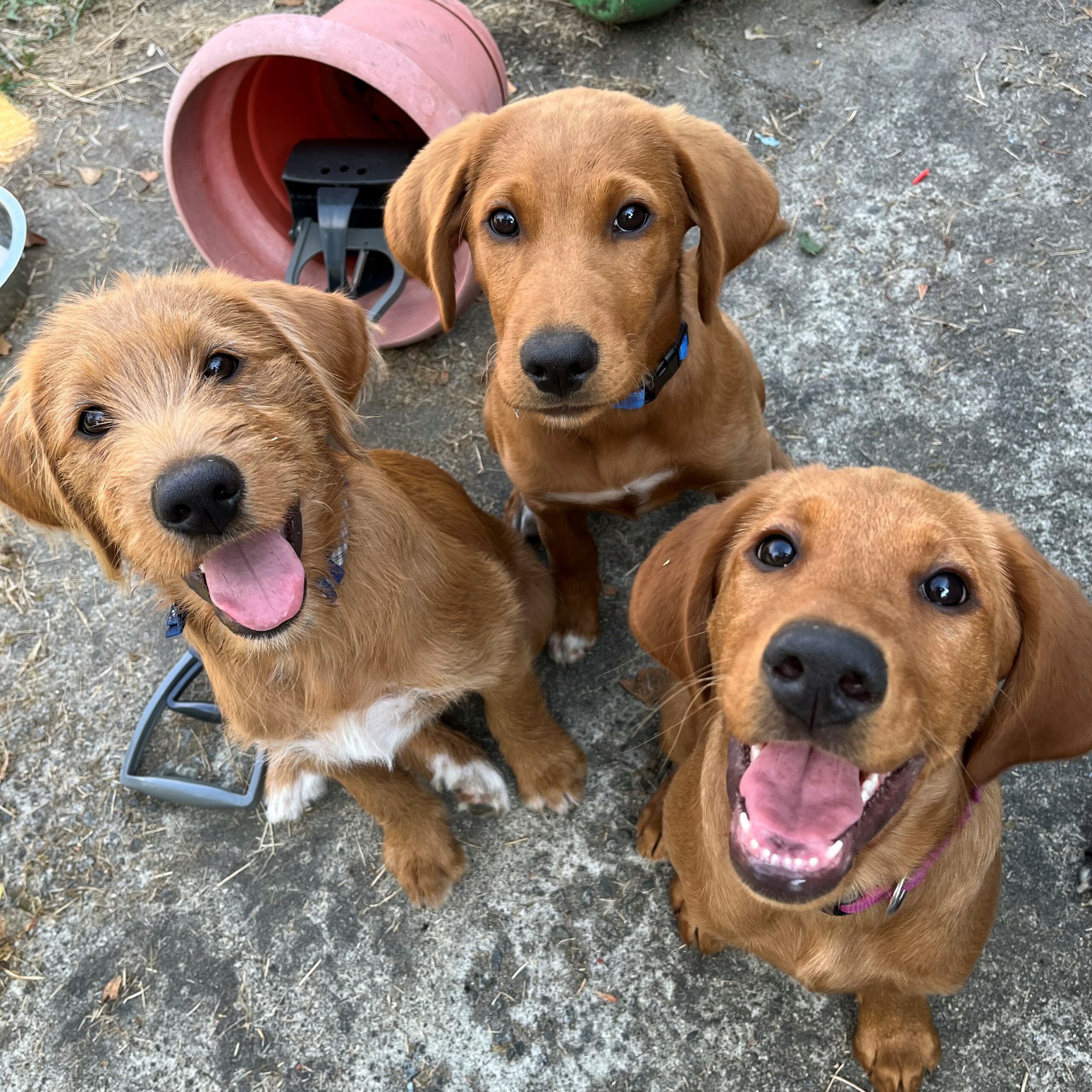 Save the date – October 26, 2024 – for heartwarming updates on animals your care and compassion saves. No matter what, the BC SPCA will be there for the animals and the people who love them. We know you will be too.
All funds raised at Offleashed power the BC SPCA's mission work.
I feel inspired to help right now. Please accept my loving gift to change the life of an animal in need.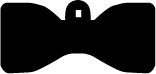 THANK YOU TO OUR 2023 SPONSORS!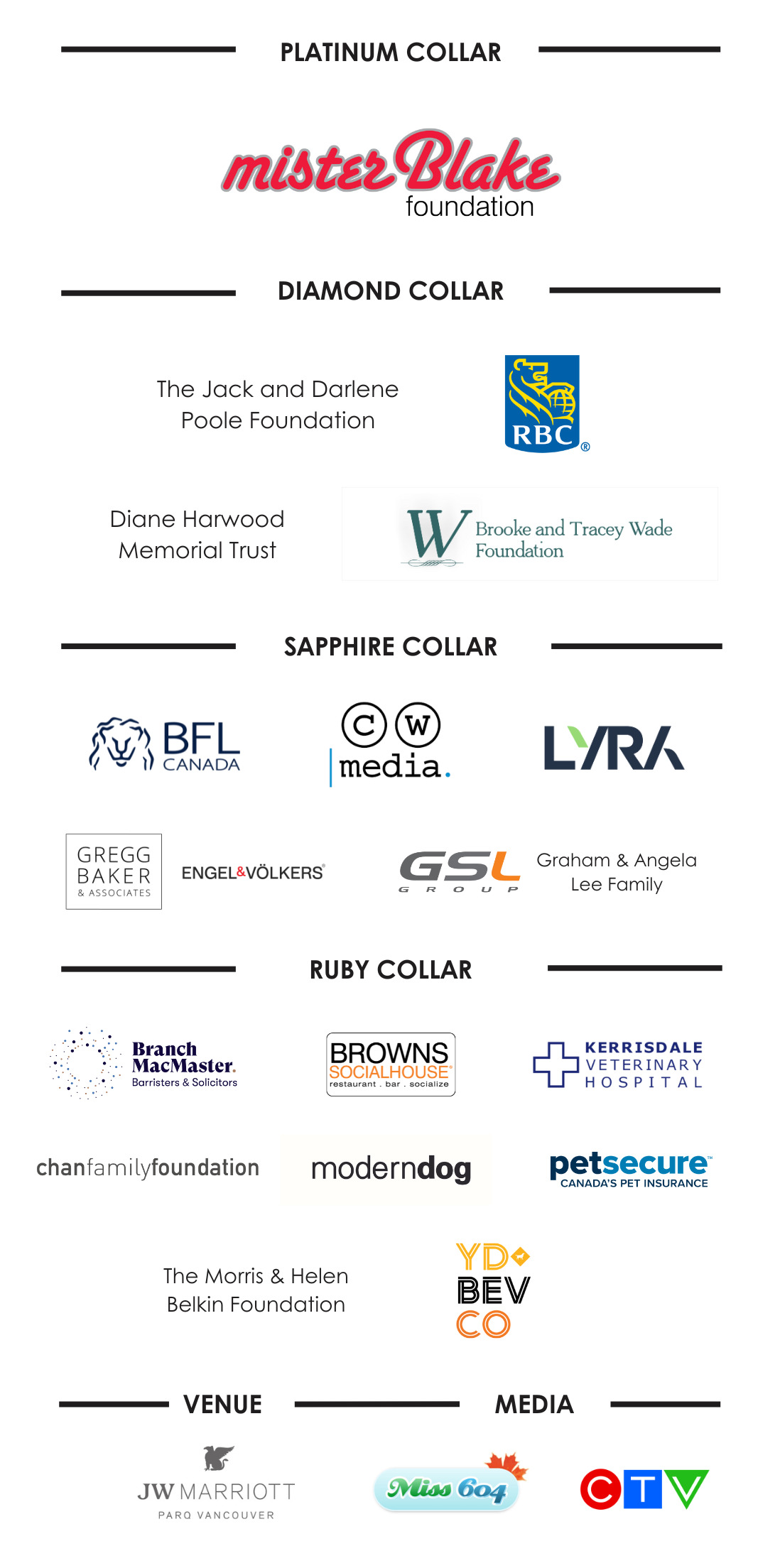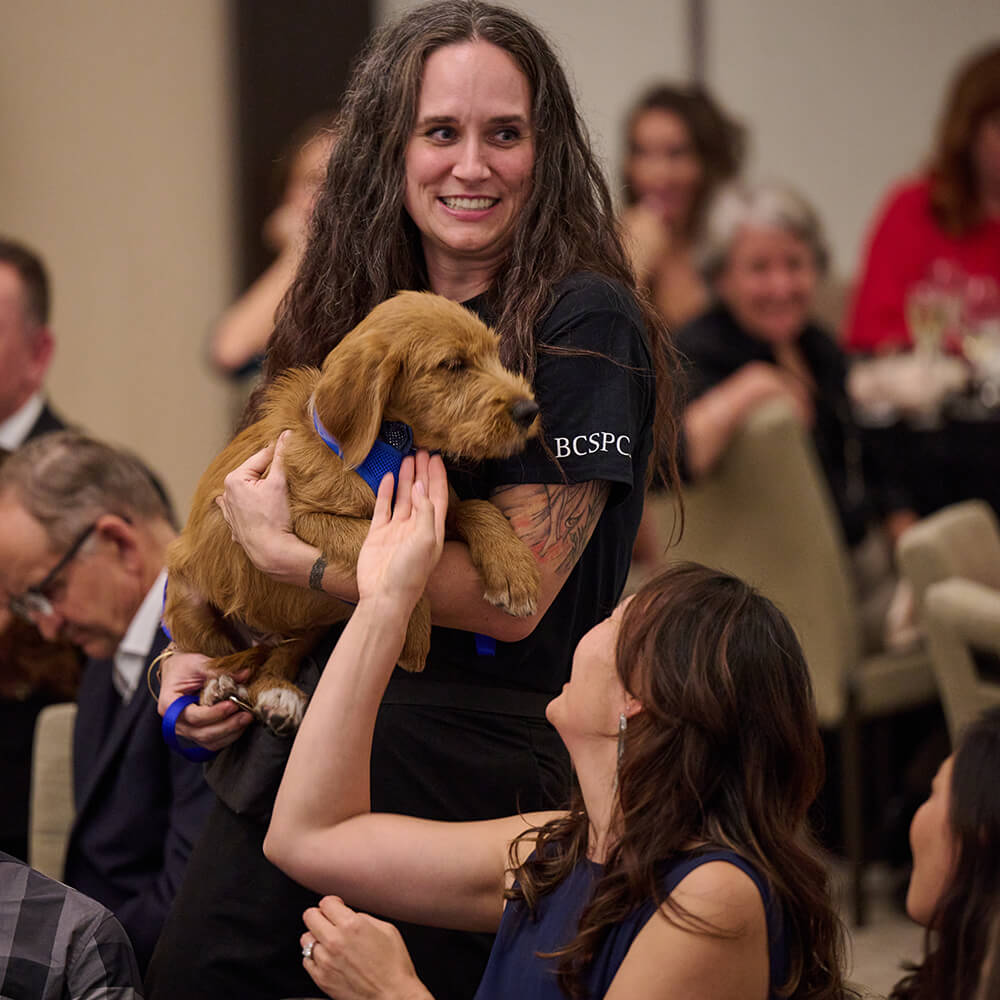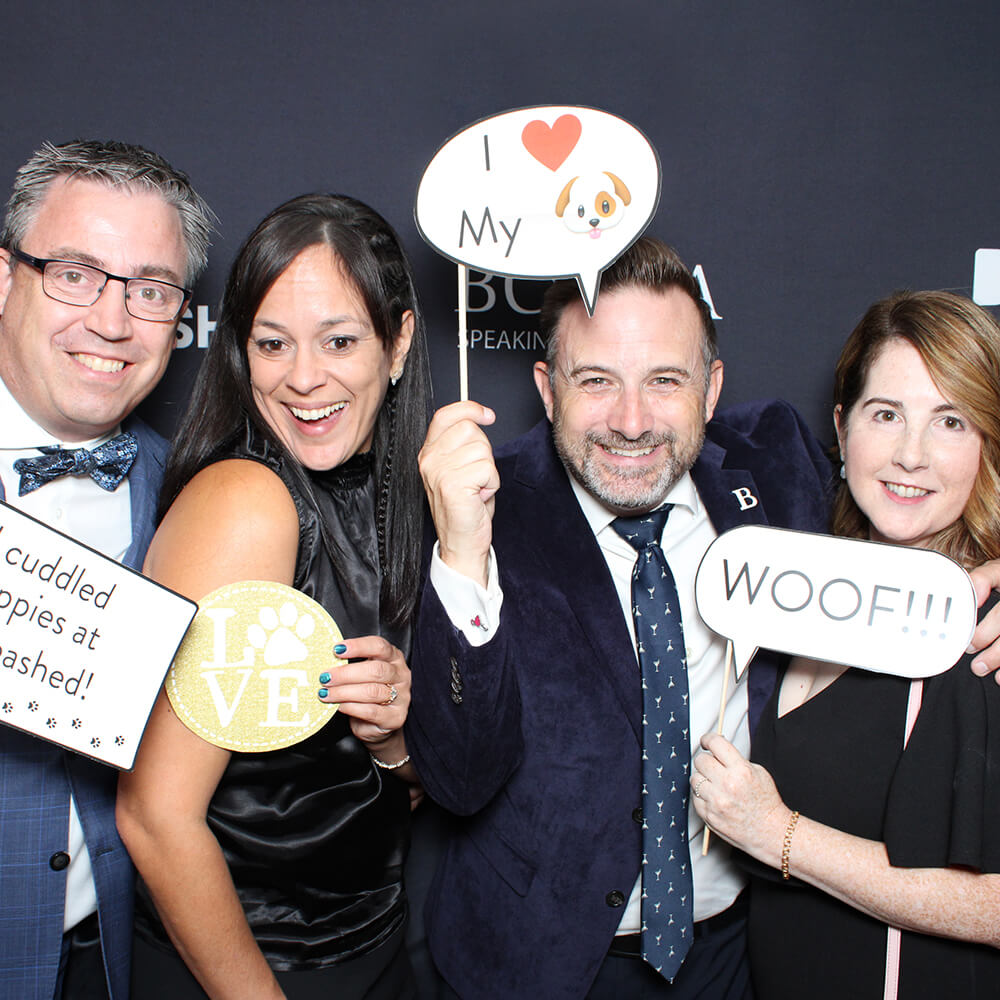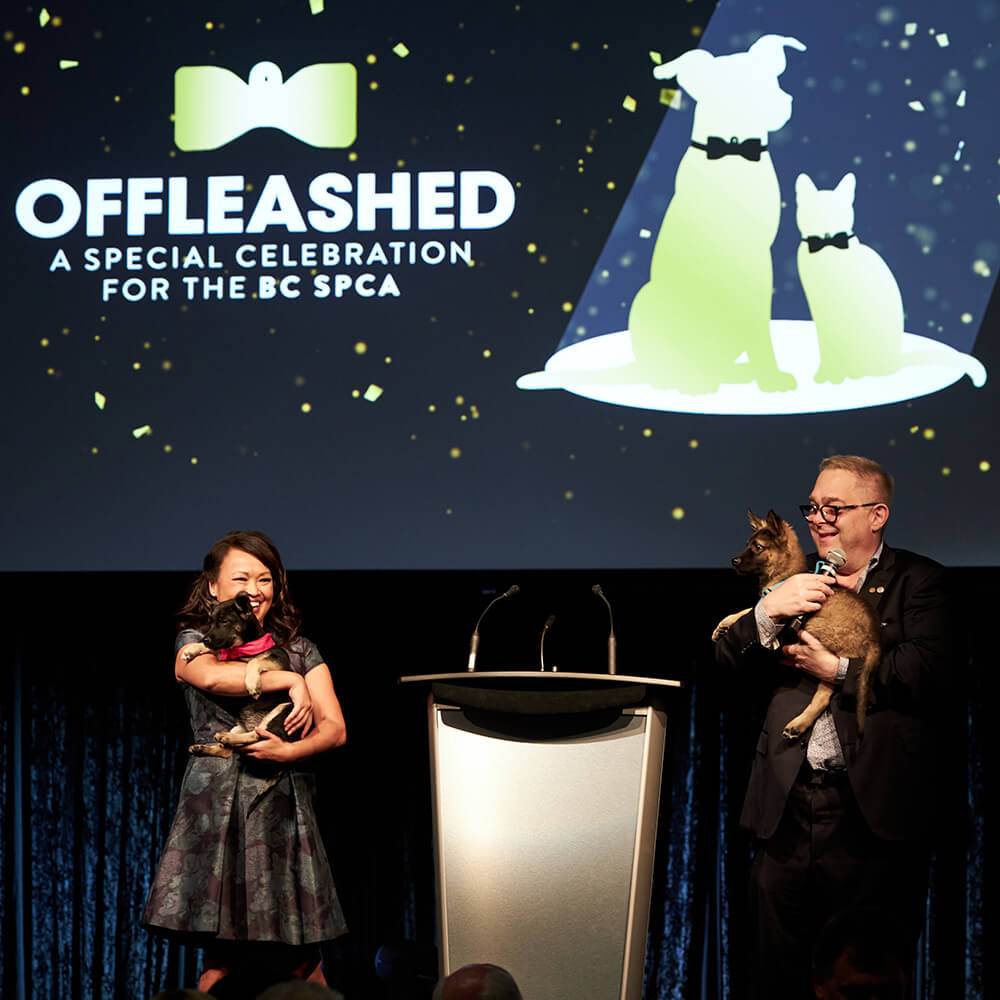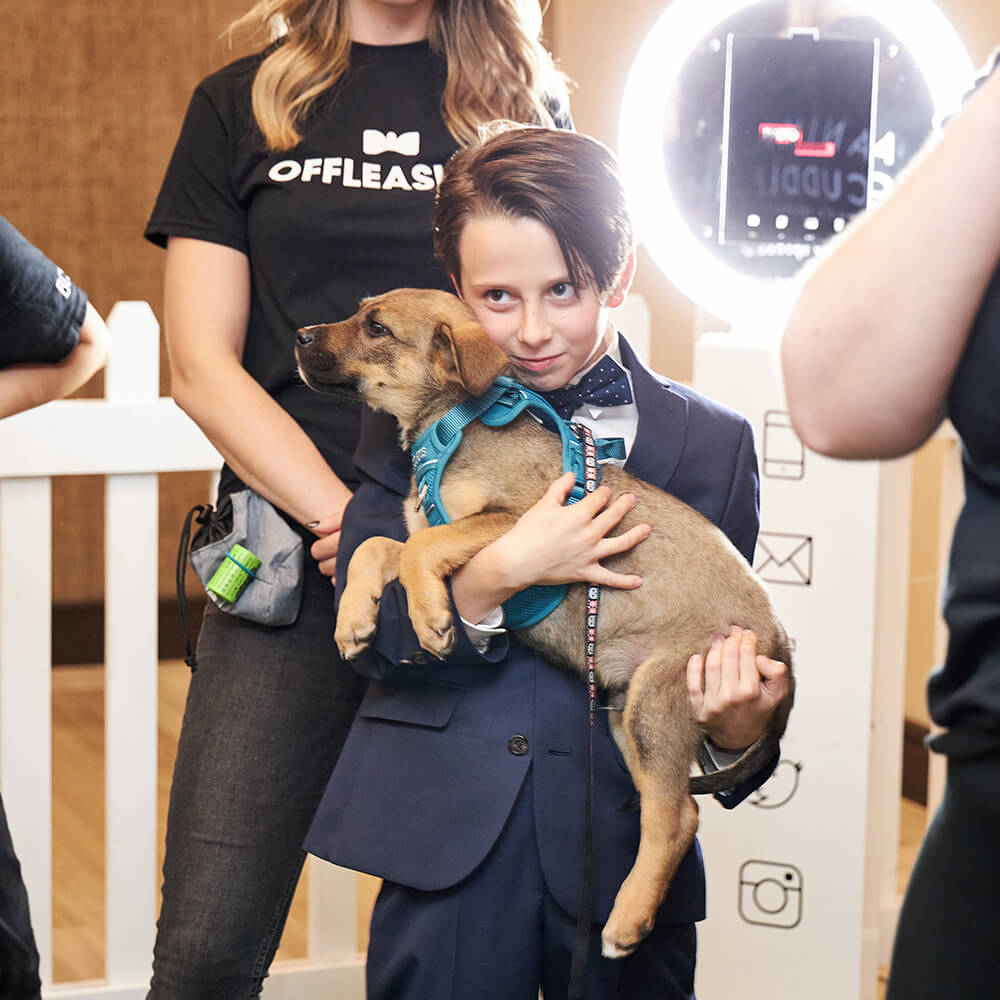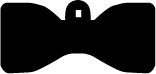 FAQ
By attending Offleashed, you'll help change animals' lives. A ticket to Offleashed directly supports the BC SPCA's work saving animals. You get a whole fun evening with access to the Cuddle Lounge featuring BC SPCA animal ambassadors, beverages, a 3-course dinner, special insight into the BC SPCA's work from the experts themselves, plus a room full of people who love animals like you do.
Yes. This is the only philanthropic event in Vancouver where families can cuddle animals, learn and give together. We share emotional stories and content more suitable to youth 12+ (please think about your children, we understand every child is unique, use your discretion).
Thanks to our generous and wonderful sponsors, every dollar raised at Offleashed, including ticket and table sales, is used to help animals. The BC SPCA relies on donations from individuals and businesses for all daily operations like cruelty investigations, sheltering and adoption, running the animal helpline, and teaching future generations about animals. Your support makes the BC SPCA's work possible.
We call it "fetching" but you can read that as "cocktail" or "business." And don't worry, we'll have lint rollers on hand to help remove all the animal hairs after your visit to the Cuddle Lounge.
No, we do not issue physical tickets. Your name and the names of your guests (if you bought tickets for others) will be included on our registration list and you will have an email confirmation. You simply check in upon arrival.
Ticket/ table purchases will receive a tax receipt for the eligible portion of the ticket price as per CRA guidelines and will be emailed to guests after Offleashed.
Yes, you will be able to register within our online platform and return at your leisure to your account so you can update your guests' information including names, meal preferences, and contact information.